We all know that people hide links. We do it, and our competitors do it. So its all about working with the information that we have available to us. In order to get the most accurate picture though you want to make sure you add any links you can find, that may have been hidden. This goes for your money site as well as a competitor.
More...
So if you have purchased a new PBN link that you know blocks SEO crawlers, or you have found links to your competitor's sites that they are hiding it's easy to add those links to a pages backlink profile in AnchorProfiler.com. 

On the keyword overview page, you will see an edit button, next to the backlinks section.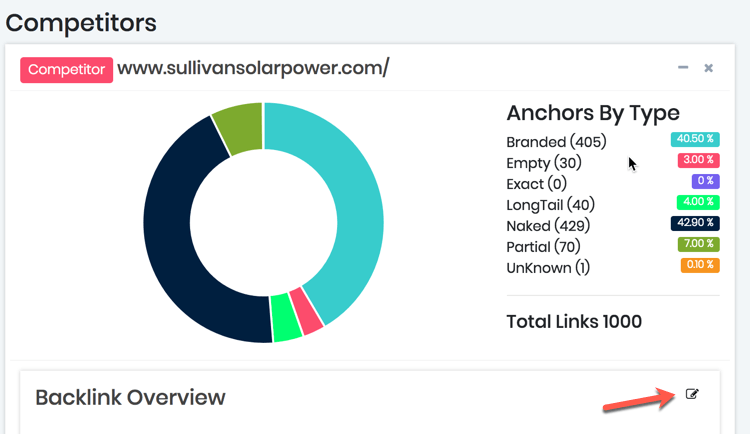 Once you have clicked that you will be taken to the backlinks management section for that page. 

The top form allows you to add a new backlink to the profile. Just fill in the Source URL, as well as the anchor text and click create.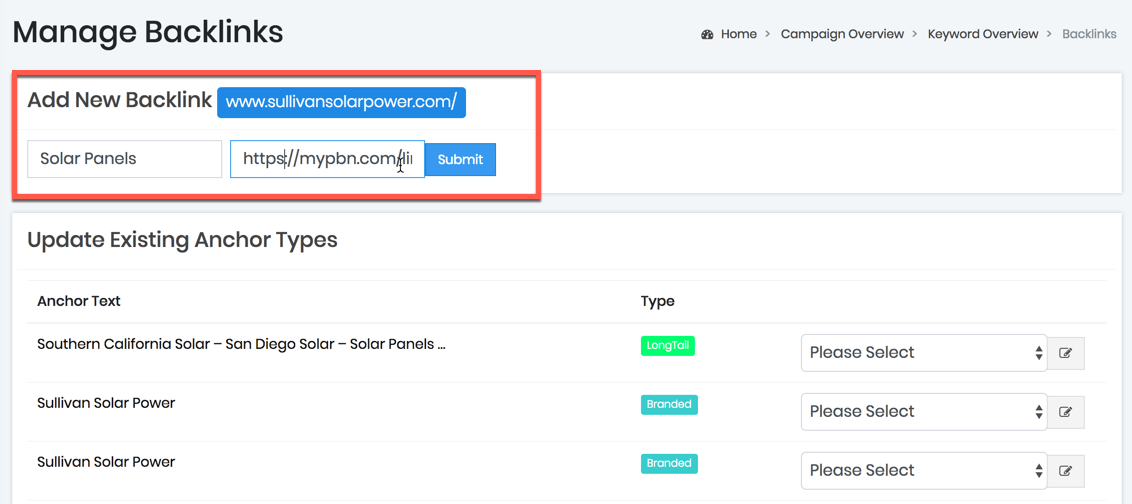 As you can see from the screenshot below, the new link has been added and our algorithm has already classified it for you. If for some reason you need to update the classification you can merely choose a new classification from the drop-down, and click edit.